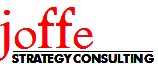 Fundraising Strategy

Not-for-profit organizations today need a coherent fundraising strategy that works across multiple platforms and for different types of constituencies (institutional funders, community grantmakers, major givers, other individual donors, grassroots contributors, etc.).
Joffe Strategy Consulting
can help you
▸ craft a comprehensive fundraising strategy
▸ identify fundable projects
▸ suggest suitable foundation and other institutional prospects
▸ write winning grant proposals
▸ devise effective online campaigns, using e-mail, web, social media and mobile platforms
▸ develop reporting and evaluation mechanisms to comply with grant requirements
Mark J. Joffe
has raised millions of dollars from individual donors, private foundations and community grantmakers. He has a proud track record of writing winning grant proposals and has orchestrated grassroots fundraising campaigns online that produce six-figure yields.
We do not do individual donor cultivation or solicitations, or event management. But we would be delighted to assist you in most other components of your fundraising strategy.
To find out more, please

contact us

.